Unless you've been away on holidays in Antarctica, you all know that there's now one week to go until the Finals, ahem: Polling Day.
Every Kipper has been working hard to help out their local candidates – and those who don't have one in their constituency, are helping others.
Some of us feel as if we've been here already. There's a strong sense of deja-vu, with the utter disregard in the MSM for the UKIP Manifesto, and with the shamelessly biased BBC's "Leaders debate" yesterday evening. Even the MSM had to take notice of that circus.
So, in order to balance the record, we call on candidates to send us their videos and statements so that we can publish them here in UKIP Daily during these last days before June 8th.
To start off, we present our author James Dalton who stands in Barnsley East. He has  and still is working hard on a shoestring budget. He has published outstanding bref images on his twitter account (examples below), and he now has sent us this video, fresh from the editing table:
This is what James has said about various issues: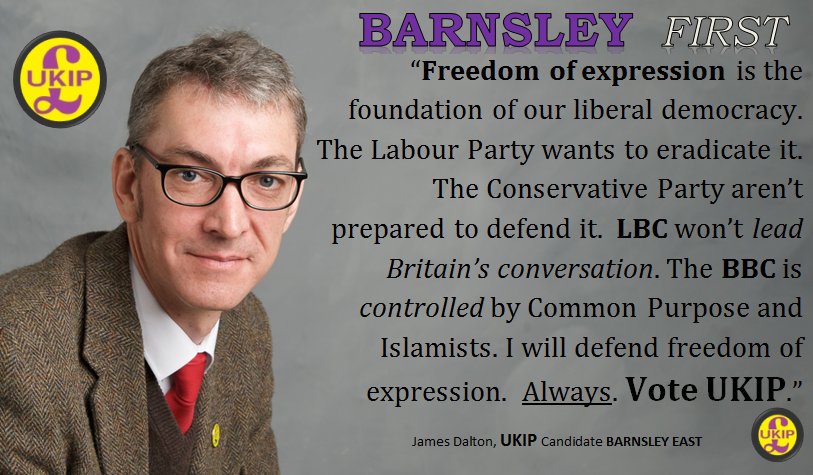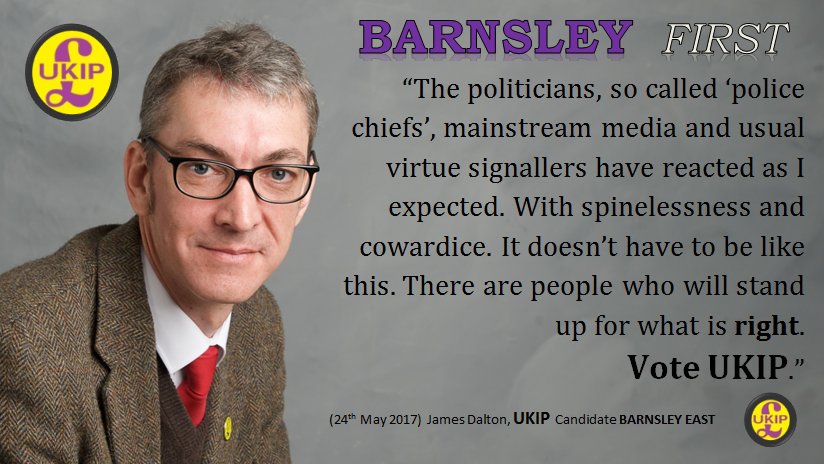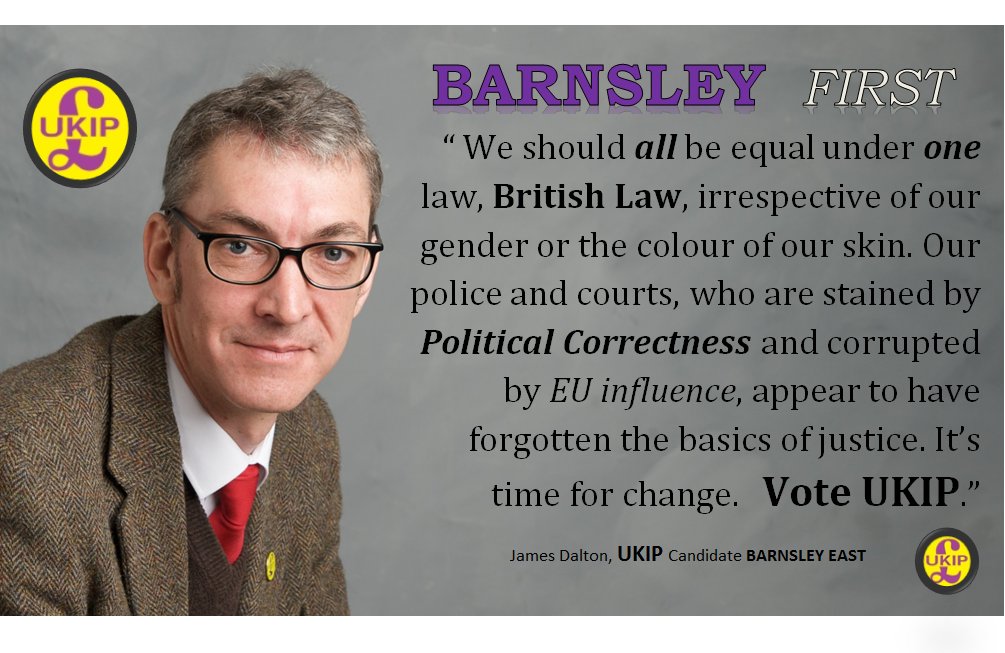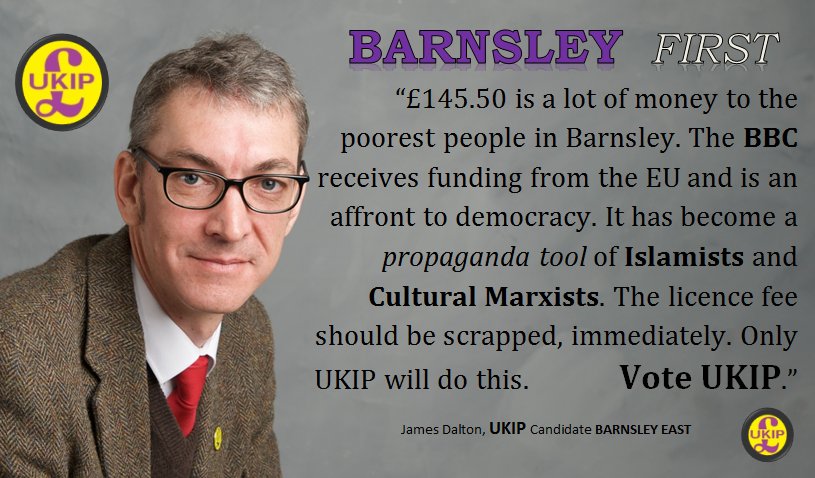 Here is his twitter address (you don't have to be on twitter to read!), and here is the list of articles by James which we have published.
I may be biased with my recommendation – after all, he is a UKIP Daily author, and I have met him – but I do hope that this brief expose will get him the well-deserved support, even unto 'boots on the ground', from UKIP Daily readers.
One final push!